2021 MPCE Editorial Board Meeting Held Online
The 2021 Editorial Board Meeting of Journal of Modern Power Systems and Clean Energy (MPCE) was held on August 9, 2021. Due to the COVID-19, the meeting was held online. More than 50 editorial board members and experts from China, United States, United Kingdom, Australia, Canada, Spain, Portugal, Denmark, Italy, France, Finland, Iran, Egypt, Colombia, Mexico, and other countries and regions attended the meeting.
The contents of the meeting mainly included welcome speech by the Editor-in-Chief (EiC), MPCE annual working report, publication schedule of special sections, and discussions on promotion and marketing strategies, etc.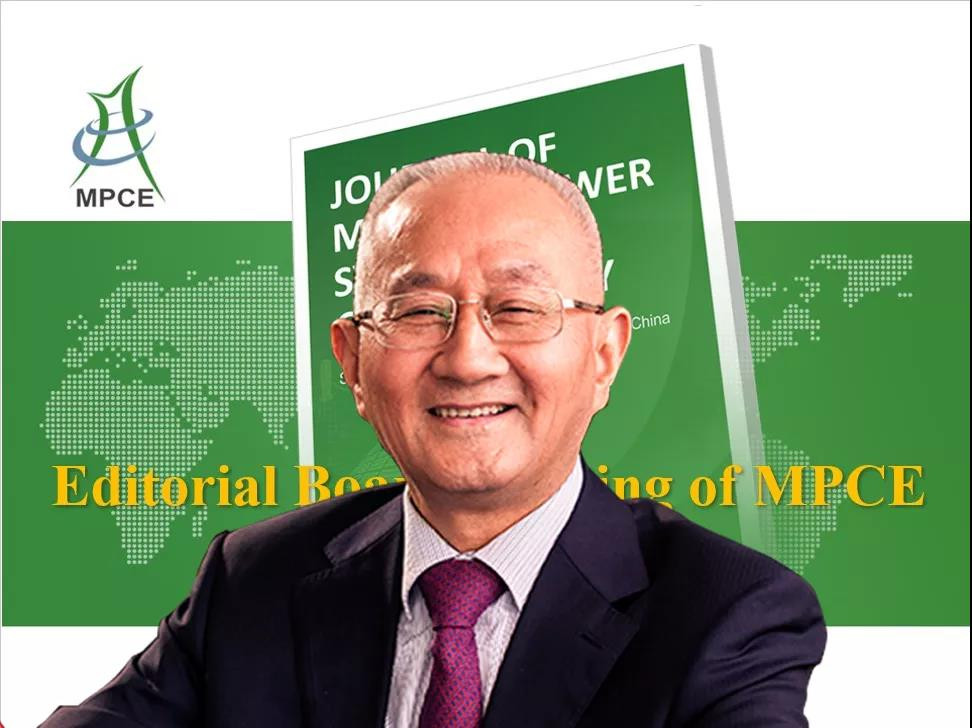 Prof. Yusheng Xue, Honorary President of State Grid Electric Power Research Institute and EiC of MPCE, firstly made a welcome speech and expressed his appreciation for the editorial board members for their great support to the steady development of MPCE. He also introduced the work of the Senior Editorial Advisor (SEA) for EiC, Prof. Bikahs Pal (Imperial College London, UK), and the Vice Editor-in-Chiefs of MPCE - Prof. Chi Yung Chung (University of Saskatchewan, Canada), and Prof. Antonio Gomez-Exposito (University of Sevilla, Spain), including inviting papers, handling manuscripts, and promoting MPCE. Prof. Xue expressed his deep thanks for their outstanding contributions.
Prof. Bikash Pal presented the 2020-2021 MPCE annual working report. He reviewed MPCE's progress in the increasing number and quality of paper, statistic data, international influence, etc. He also presented strategies for improving the handling speed of manuscripts, controlling paper quality, and increasing the visibility of MPCE papers. Besides, this year's MPCE awards, including most cited papers, best papers, best associate editors and reviewers, were also announced.
Later, Prof. Chi Yung Chung introduced the details of MPCE's published special sections in the past two years, and the publication schedule in 2022. He called on the editorial board members to give more suggestions for the special sections.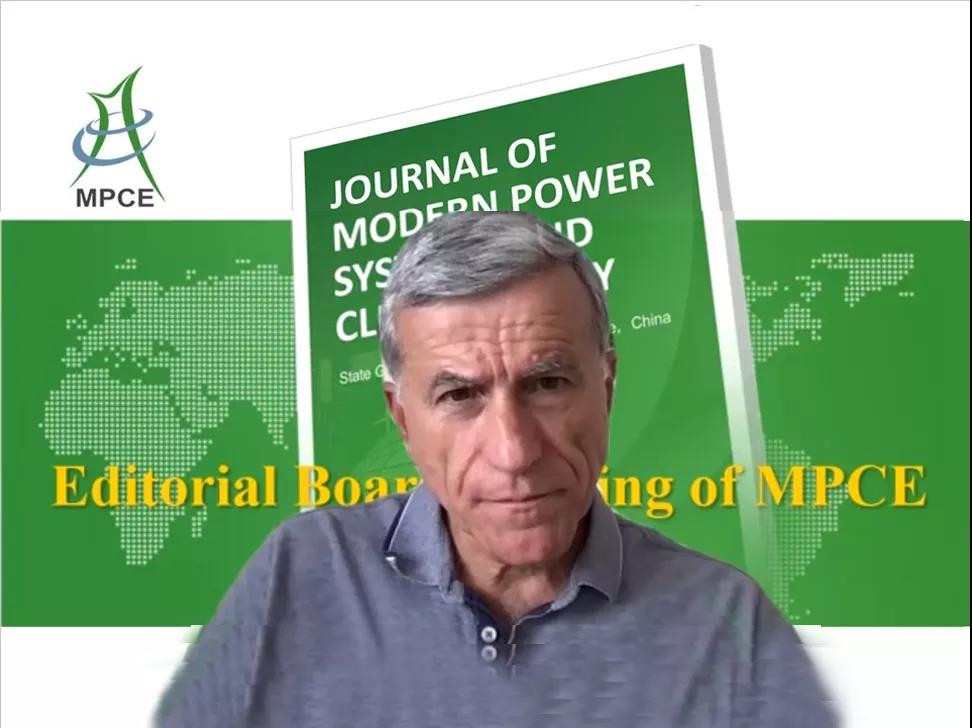 Later, Prof. Antonio Gomez-Exposito introduced the promotion work done by MPCE in the past year, and put forward suggestions and plans for journal promotion and marketing.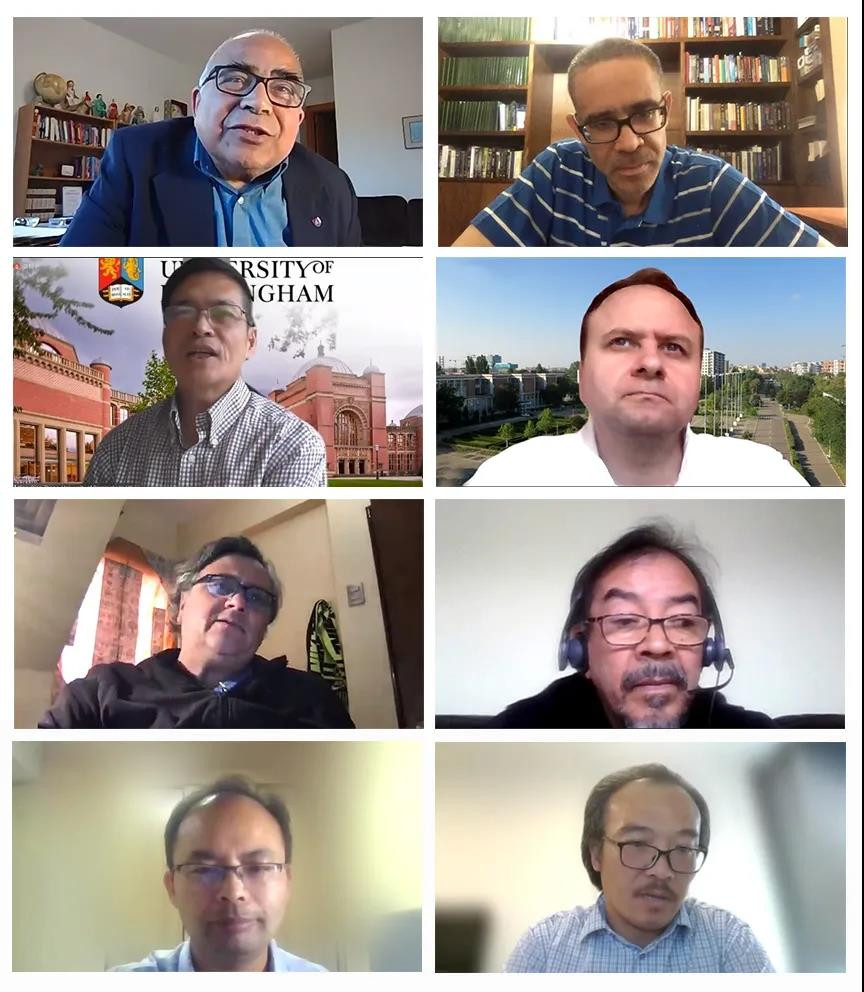 Finally, the participating editors and experts discussed issues such as special sections of the journal, paper quality, review process, fast online publication, marketing and promotion, etc.
The success of this meeting shows that MPCE, since its co-publication with IEEE, has entered into a new stage of internalization. Valuable suggestions have been received from experts on many related aspects, which are conducive for enhancing the quality as well as the international influence of the journal.
Launched in 2013, MPCE is all along determined to focus on internationalization proposed by Prof. Yusheng Xue. The editorial board consists of prestigious experts worldwide. To date, MPCE has been indexed by major databases including SCIE, Ei, Scopus, CNKI, CSCD, etc. Based on the 2020 Journal Citation Report (JCR) released in June 2021, the 2020 impact factor of MPCE is 3.265, and the total citations are 1955. The 2020 CiteScore of MPCE published by Scopus is 7.80, ranking top 13% in the fields of energy engineering and science and technology of electric power.